Meccanica is a joint venture with Marco Engineering that provides responsive solutions to unique customer requirements. This collaboration merges the unique strengths of each entity to provide a unified solution partner with the following capabilities:
Systems engineering,
Engineering design and analysis,
Multi-physics simulation,
Industrial automation,
Precision machining and assembly, and
Testing and validation.
As a small organisation, Meccanica maintains a specialised but agile professional base with proven experience and ongoing commitments to commercial, defence, scientific and aerospace industries.
We believe that an integrated approach to the engineering process ensures: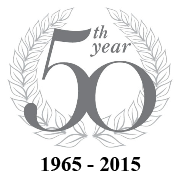 Quality of service and product,
Reduced technical risk, and
Improved project scheduling.
Meccanica applies a philosophy of continuous improvement to each of our research and development, prototyping, product development and high-value manufacturing processes. This philosophy is reflected in 50 years of continuous engineering excellence on behalf of Marco Engineering.